$550 Rock and Roll - Deposit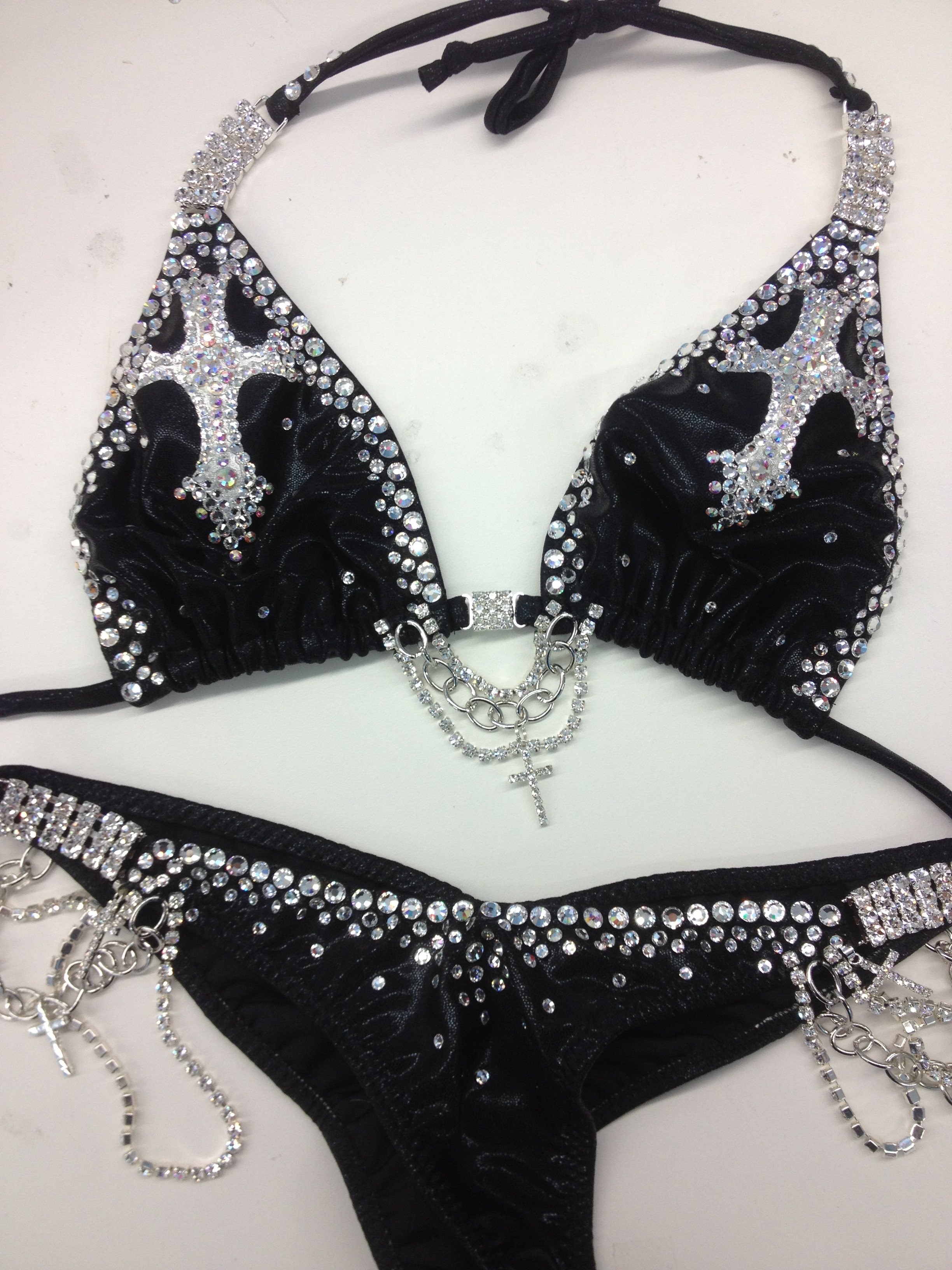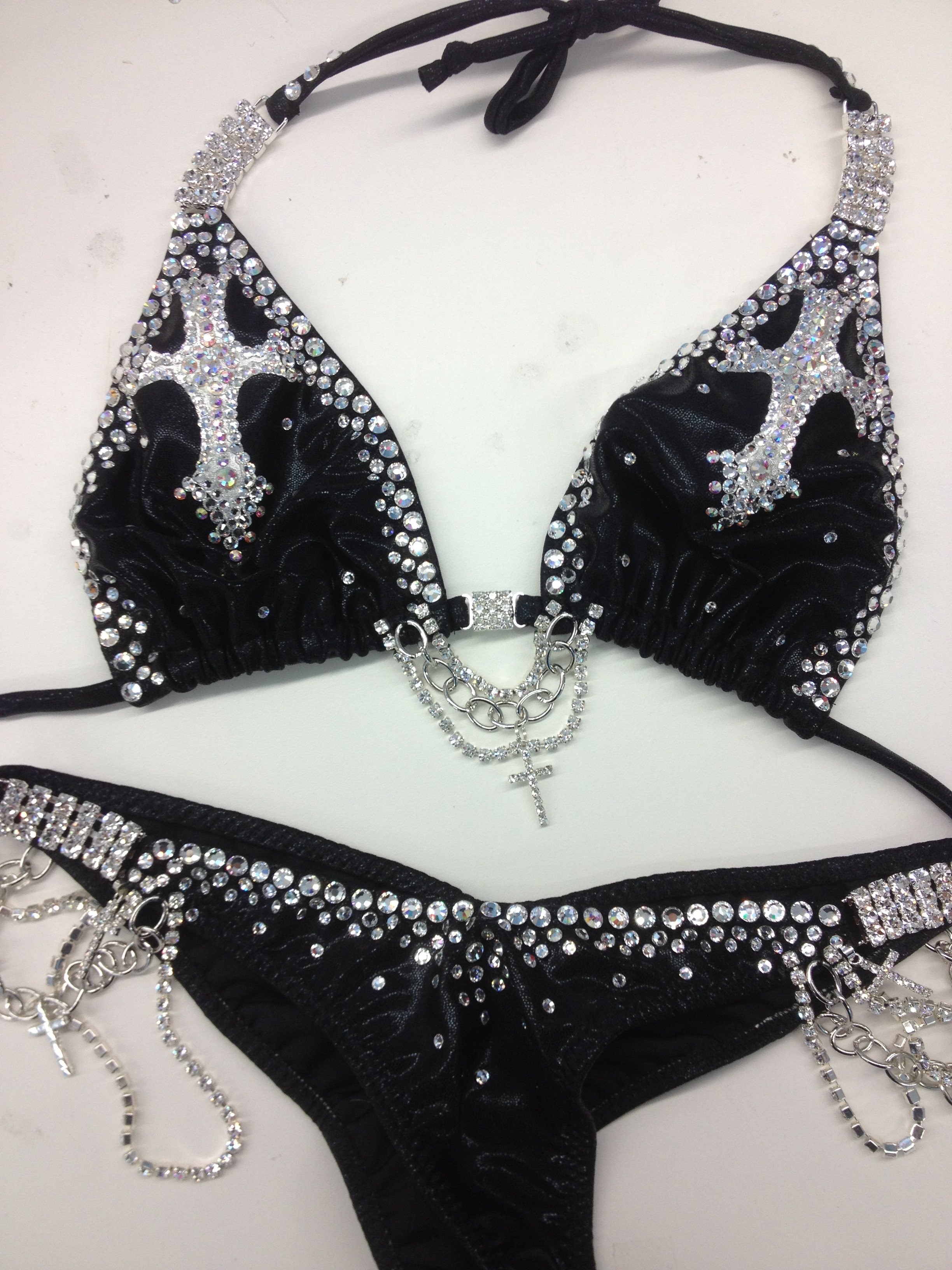 $550 Rock and Roll - Deposit
The Rock and Roll Bikini comes with the crystal design shown, Clear crystal, in a Triangle top, and bottom cut. Includes your choice of fabric and BASIC connectors. Add-on Padding in Fabric tab or Upgrade Connectors if you like in Connectors. Molded cup top is $25 extra.
Full Price of this bikini is $550. You have the option of paying full price or a 50% deposit of $275.00 to place the order. The remaining balance owing when the suit is finished. Removable foam padding is $20 extra. (Please add to cart in fabrics or connectors tab.)
Don't forget to add connectors and fabric to your cart. Click here to choose your FABRIC. Click here to choose your CONNECTORS.
We will contact you to submit measurements after you place your order. Depending on how close you are to contest weight determines when measurements are submitted. If you are close to contest weight-